CAL SIOP Training of Trainers Institute: Foundations
April 6, 2022

-

April 27, 2022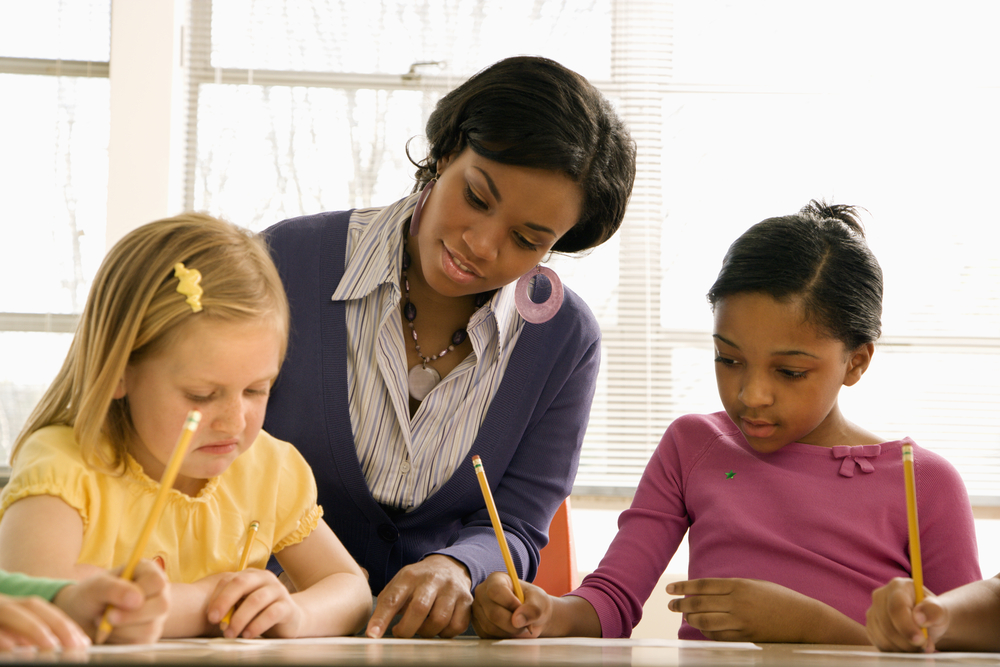 Enhance your SIOP Model knowledge to support delivery of effective professional development workshops at your school.
This comprehensive and interactive institute is designed to help participants develop and deliver SIOP Model professional development as facilitators in your school or district.
The Foundations institute is designed for those with a basic working knowledge of the SIOP Model through some past SIOP Model workshop attendance, self-study, or classroom implementation. Participants will review the components of the SIOP Model and acquire knowledge and skills to help PreK-12 teachers better integrate content and language instruction for English learners as PD facilitators.
Based on an interactive flipped classroom model, this spring 2022 cohort will participate in both synchronous and asynchronous online learning. Through a self-paced format, participants will listen to recorded mini-lectures, read relevant research articles, watch classroom videos of SIOP lessons, apply what they learn to their PD plans, and interact with other participants through discussion boards and blog posts. Participants will meet with CAL facilitators weekly to discuss best practices in SIOP professional development, network with other PD facilitators from schools around the world, and receive small group coaching from a CAL PD coach.
This is the right strand for those who:
Have some experience with the SIOP Model, but would like a review of the eight components
May have attended a SIOP workshop in the past, but would like to prepare to teach others about the SIOP Model
Are interested in beginning to develop the skills of a SIOP facilitator
Are available between April 6-27, 2022 to complete approximately 2 hours of self-paced online assignments per week (to include watching videos, reading articles, listening to mini-lectures on SIOP components, and planning for their own PD sessions, etc.).
Are able to join remote/teleconference sessions on the days and times listed below.
Please note: this institute is not intended for those who are learning SIOP for the first time. Contact CAL about SIOP introductory workshops that we can bring to your school or district.
Questions? Email CAL with any questions you may have about our offering
Agenda
Self-Paced Content
Between April 6-27, 2022 participants will be expected to complete approximately 8 hours of various assignments and prepare a PD plan to share with the cohort of participants
April 6, 2022: 9:30am-12:30pm & 2-3:30pm EST
Key characteristics and elements of effective SIOP Model professional development workshops
SIOP Model review with modeling of workshop activities for second language acquisition, SIOP Model overview and research, and the Lesson Preparation component
Adult learning theory
PD Planning Time
April 13, 2022: 9:30am-12:30pm & 2-3:30pm EST
SIOP Model review with modeling of workshop activities for the components of Building Background, Comprehensible Input
Best practices in virtual learning and PD
PD Planning Time
April 20, 2022: 9:30am-12:30pm & 2-3:30pm EST
SIOP Model review with modeling of workshop activities for the components of Strategies and Interaction
Characteristics of participants and differentiation
PD Planning Time
April 27, 2022: 9:30am-12:30pm & 2-3:30pm EST
SIOP Model review with modeling of workshop activities for the components of Practice/Application, Lesson Delivery, and Review & Assessment
PD Planning Time
Schedule
Self-paced content approximately 2 hours per week between April 6-27, 2022
Four 4.5-hour mini-workshop sessions, from 9:30am-12:30pm & 2-3:30pm EST on April 6, 13, 20, & 27th 2022
Cost
Early bird pricing prior to March 4, 2022: $1,300 per person
Individual price after March 4, 2022: $1,500/person.
Send 2 people or more and pay $1,300 each.
Cost includes the following materials:
1 binder, Using the SIOP Model: Professional Development Manual for Sheltered Instruction
1 digital video, Learning the SIOP with Viewer's Guide
1 digital video, Demonstrating Comprehensible Input: Mandarin Lesson and trainer's materials
Trainer's PPT and handout packet
Links to digital SIOP activities
For timely shipment of physical publications, please register prior to March 4, 2021. Videos will be available electronically.
Venue
This Institute will be held online through a combination of interactive online web conferences and through self-paced assignments to be completed in CAL's online learning platform.
Credit: Graduate Credit Option
An option for two graduate credits from Trinity Washington University is available for this CAL Institute. The cost is $495. Participants must attend all workshop days and complete an assignment to be distributed during the institute. If you have questions about requirements and registration for the CAL Institute graduate credits, please contact CAL Solutions.
Certificate of Completion
Participants will receive a CAL Certificate of Completion for 28 hours which may be used for continuing education credit.